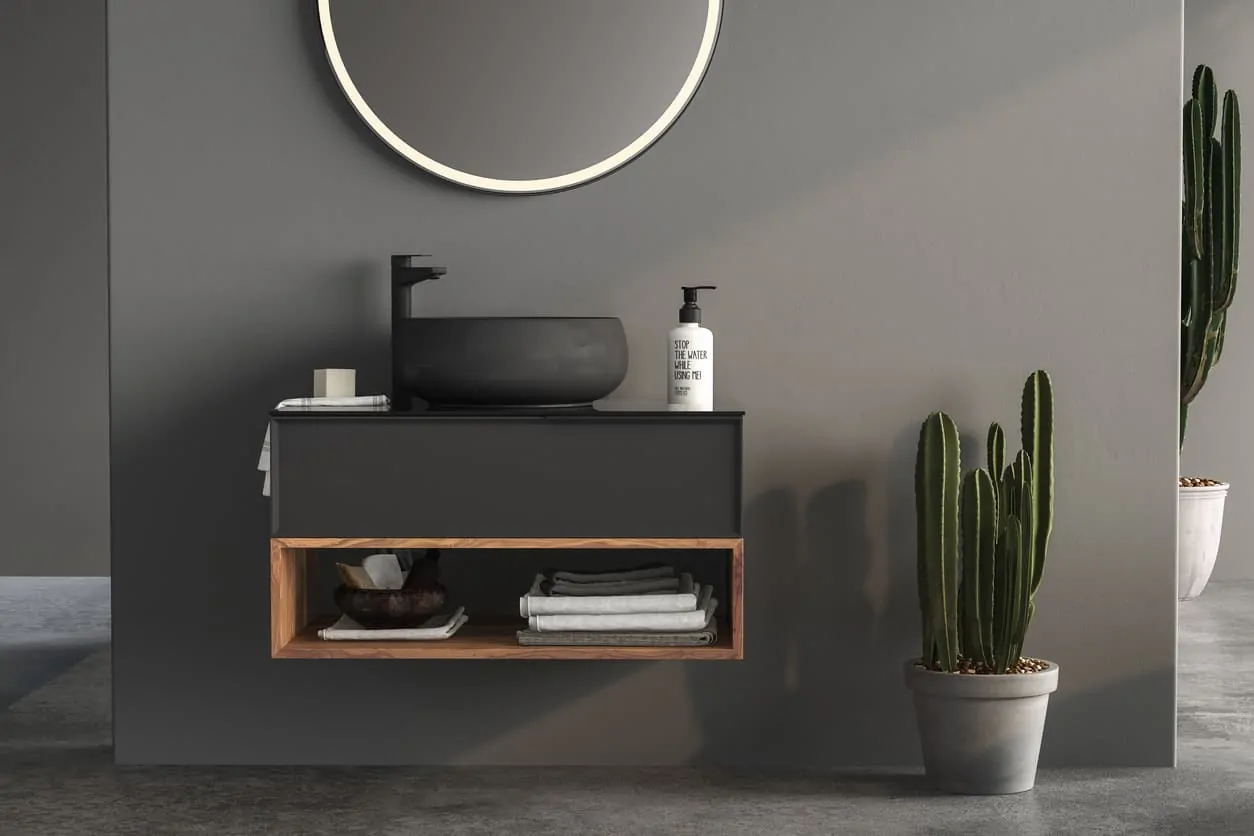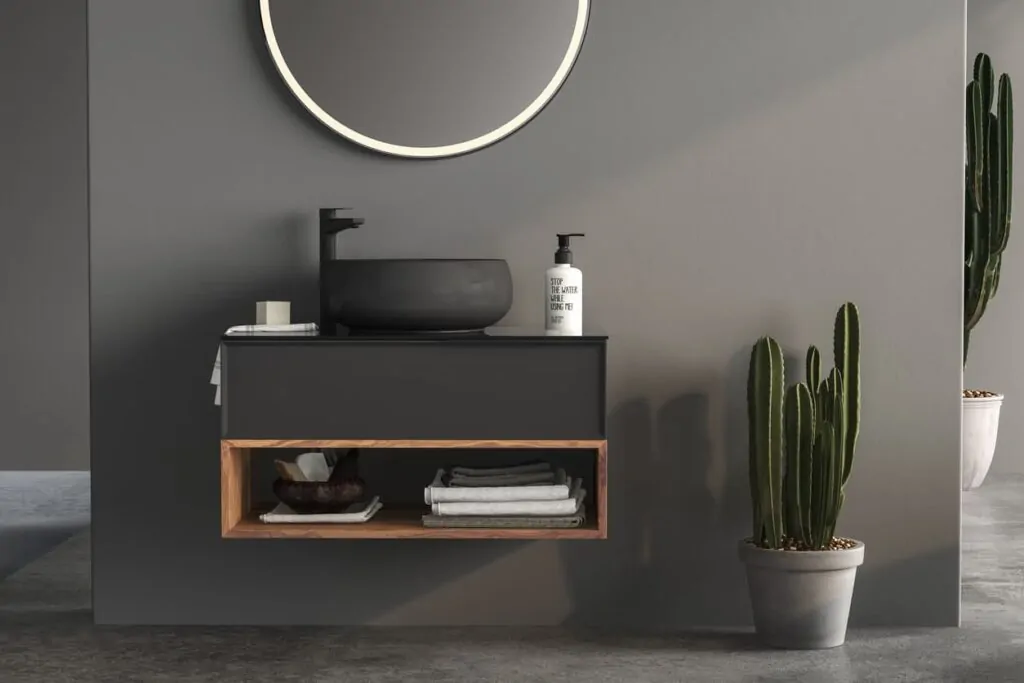 Having a beautiful and well-kept bathroom is a dream for most people. But after several years, the bathroom can start to look tired and worn. There are several ways to give your bathroom a new lease of life, but one of the most effective is to paint it.
But before you can paint your bathroom, it's important to prepare it properly. This means that you have to do a thorough job of cleaning the walls and removing any old layers of paint or tapers. It is also important to do a basic cleaning so that the walls are clean and free of grease and dirt, which can cause the paint not to stick properly.
Our main focus is to offer renovation upon moving out and moving in, so you get a smooth transition. In this connection, some only want painting work. Received offers for painting work with relocation guarantee.
Renovation, painting and floor treatment
When the preparation is over, you can start painting. It is important to choose the right type of paint for the bathroom, as it is a wet room with high humidity. A water-based paint can be an option as it is resistant to water and mould.
A professional painting company as a Moving Guarantee can help you prepare your bathroom and paint it properly so that it gets a fresh and new look. By choosing Vvlytningsgaranti as your painting company, you can be sure of getting quality work, as they are experienced and skilled in carrying out repair of bathrooms.
So if you want to give your bathroom a lift, the Removal Guarantee can help you get it looking great again. We also make floor sanding and cleaning, should it be relevant in your overall refurbishment.
Kontakt os i dag for at få et tilbud og tage det første skridt mod et nyt og opfrisket badeværelse.
Go around the landlord and get rid of a cheaper bill overall for repair work. We have the most competitive prices when it comes to deposit guarantees and repairs. Contact Vvlytningsgaranti here and pay only when you have the deposit in your account.

Get 5% – 10% discount on the moving home and the new home, if both homes are to be renovated. Contact us and hear more about renovation upon moving out.
Our lawyer with specialization in tenancy law is associated with any repair case, so you are guaranteed legal assistance against the landlord through relocation guarantee.
Few help for moving out of rental housing with relocation guarantee.
More modern colors for the bathroom are also an option - get an offer for painting work
But if you want to make a more dramatic change, we can also help find the right colors to create a statement wall or accent area. Blue, green and purple colors are popular choices for the bathroom as they can create a calm and relaxed atmosphere.
Med Udflytningsgaranti er du sikker på, at der er styr på the tenancy law, rental rules and tenancy legislation, since we have one attorney associated, when you have repairs done upon moving out.
Are we dealing with one private landlord, so let us know.
Remove paint from the walls in an easy way
We can also help remove paint from the walls if necessary and ensure that the new paint job is done to a high quality and professionally.
At Udflytningsgaranti, we have experience painting bathrooms of all sizes and styles, and we can help you find the perfect color palette to create the look you want. So contact us today for a quote on painting, paint removal, floor sanding or bathroom colours.
Hvad betyder normalistansættelse?
Normalistandsættelse betyder, at vi skal udføre malerarbejde, evt. hvidtning og tapetsering af vægge og lofter, samt træværker såvel som lakering af gulve.
Contact us and hear more.