Commercial cleaning in Copenhagen - at a fair price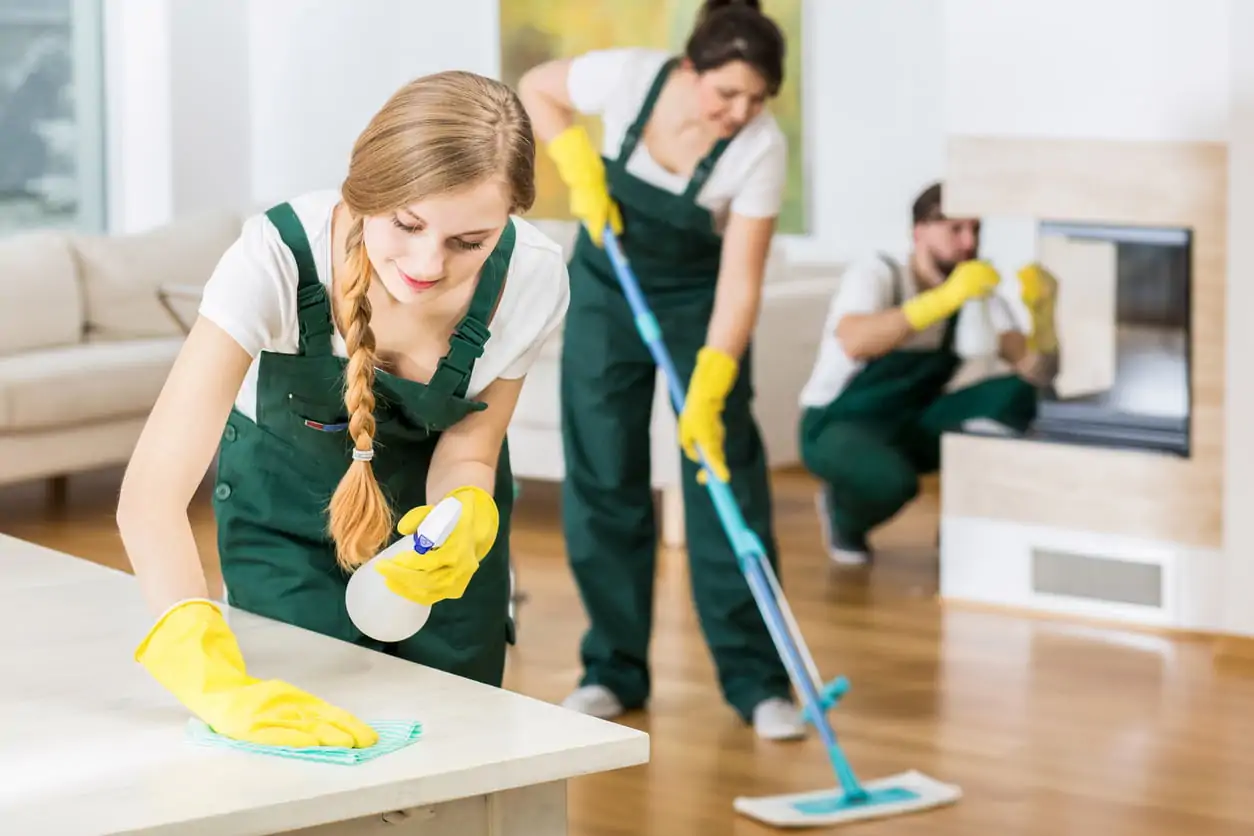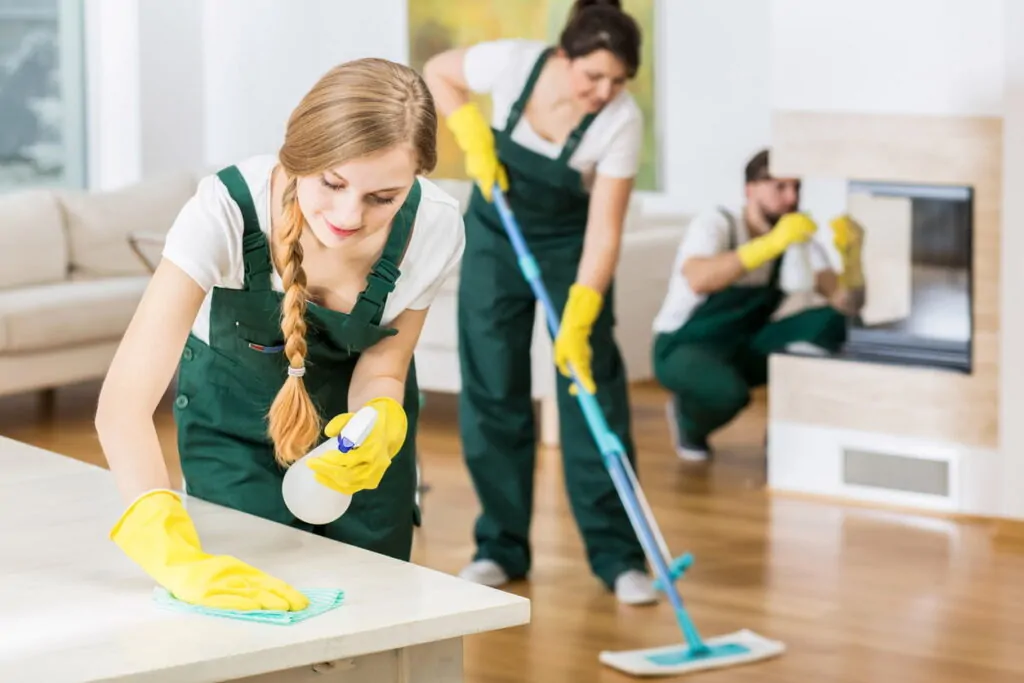 Create a clean and professional working environment with relocation guarantee commercial cleaning
In a busy business world, first impressions are crucial, and this also includes the physical condition of your work environment. A clean and well-maintained office, shop or workplace sends a positive signal to both employees and customers. Therefore, professional commercial cleaning is not only a necessity, but also an investment in the success of your company. Relocation Guarantee is here to provide tailored commercial cleaning services in Copenhagen that not only meet, but exceed your expectations.
The target group for this benefit is Copenhagen, Central and North Zealand.
Why Is Commercial Cleaning Important?
A clean and proper working environment has many benefits, and it starts with creating a healthy and productive place for your employees. When dust and dirt are removed, the risk of allergens and disease-causing bacteria is reduced, which means fewer sick days and increased work productivity.
In addition, a clean and well-maintained working environment sends a positive signal to your employees, and it can improve their well-being and job satisfaction. This is especially important at a time when many people work long hours in the office or shop.
Professional commercial cleaning in Copenhagen
Maintaining a clean work environment can be a challenge, especially when your business is growing and time is tight. This is where Evfyltningsgaranti comes into the picture with our professional commercial cleaning services in Copenhagen.
Our team of experienced cleaners understand the importance of thorough and efficient cleaning. We tailor our services to your needs and schedule, so you can focus on what you do best – your business.
What do we offer?
Our commercial cleaning services include a wide range of tasks essential to maintaining a clean and healthy working environment:
Office cleaning: We ensure that your office premises are clean, dust-free and ready for a productive working day. This includes cleaning desks, floors, vacuuming, and removing trash.

Shop cleaning: For shops, a presentable appearance is paramount. We take care of shop floors, signage and counters so that your customers always get a good impression.

Commercial buildings: Large commercial buildings often require extra attention. Our team is equipped to handle large areas efficiently and ensure that no area is overlooked.

Special tasks: Sometimes a working environment requires more than just simple cleaning. We can also help with special tasks such as window cleaning, floor sanding and polishing.

Environmentally friendly cleaning: We are proud of our environmentally conscious approach to commercial cleaning. We use environmentally friendly cleaning products and techniques to reduce our impact on the environment.
Price for commercial cleaning
The cost of commercial cleaning varies depending on several factors, including the size of your workplace, the frequency of cleaning, and the specific services you require. At Udflytningsgaranti, we adapt our prices to your needs, and our goal is always to deliver the most cost-effective solution that meets your expectations.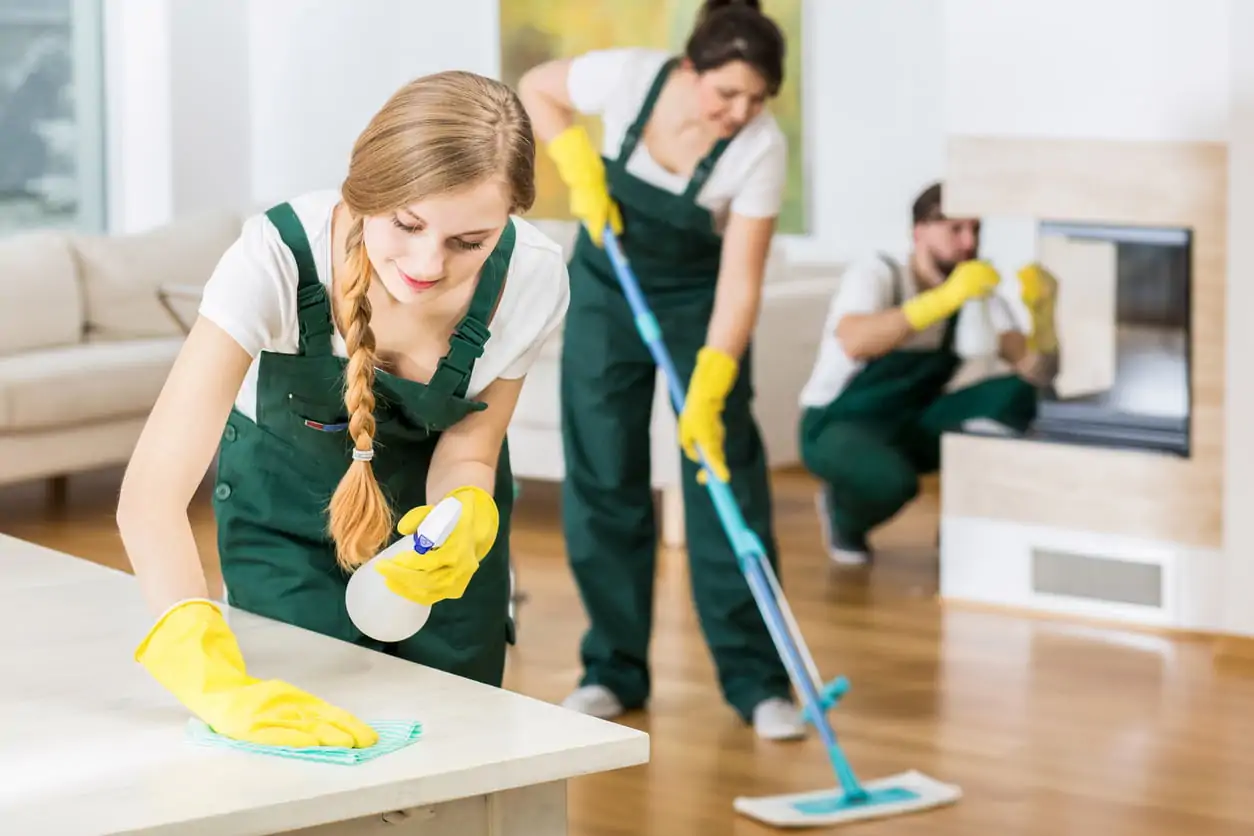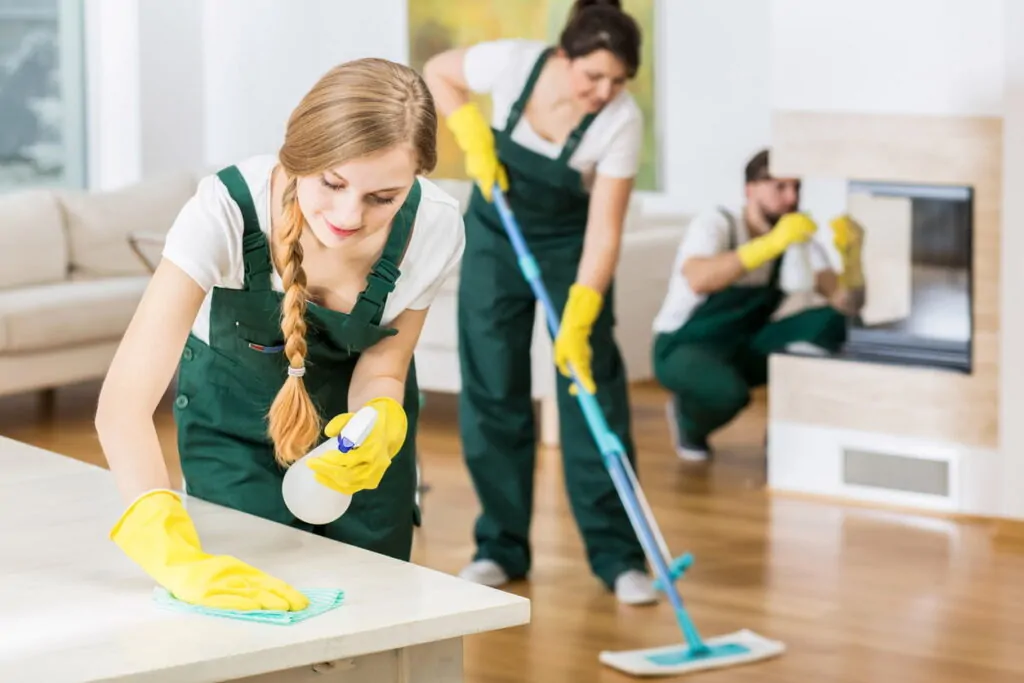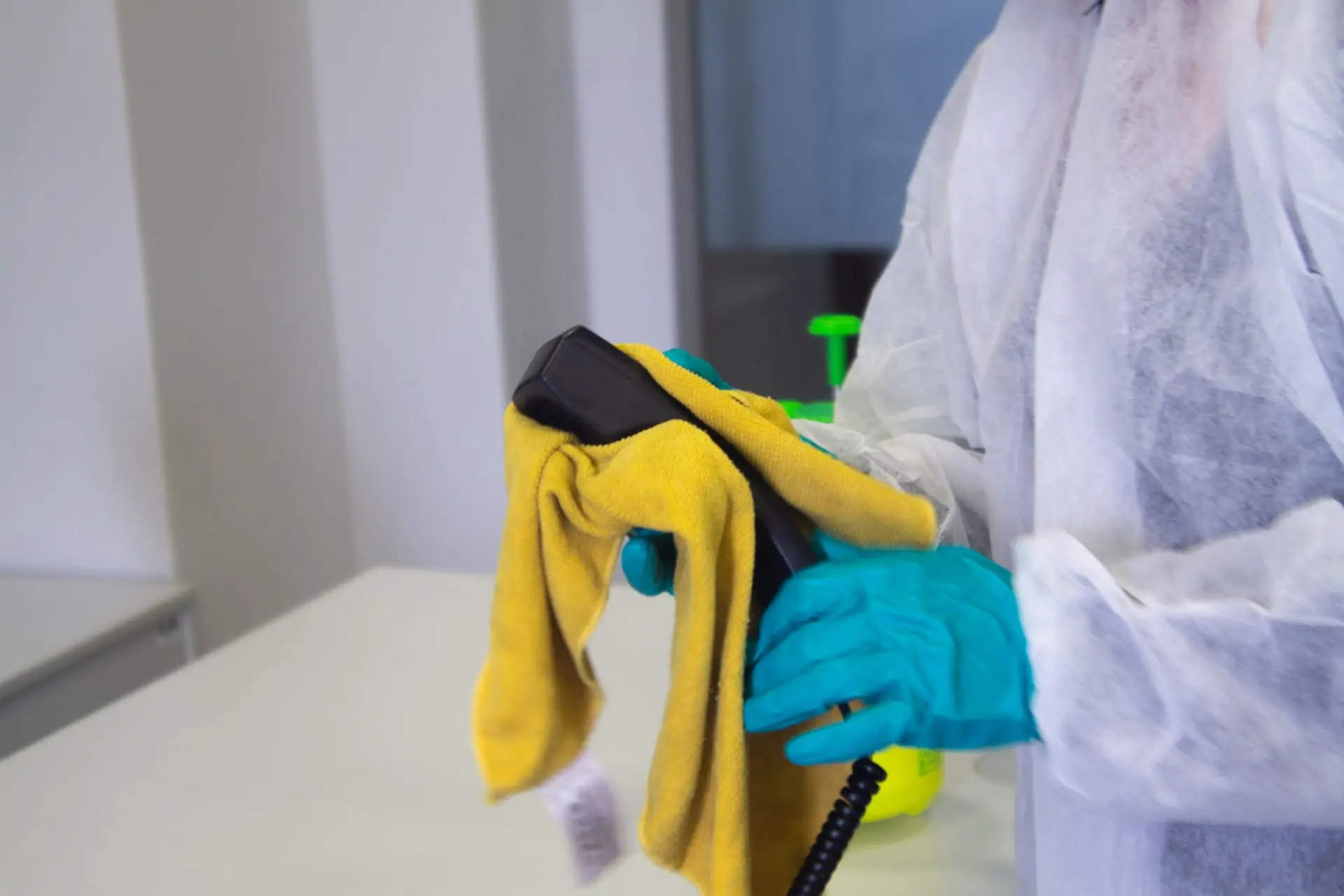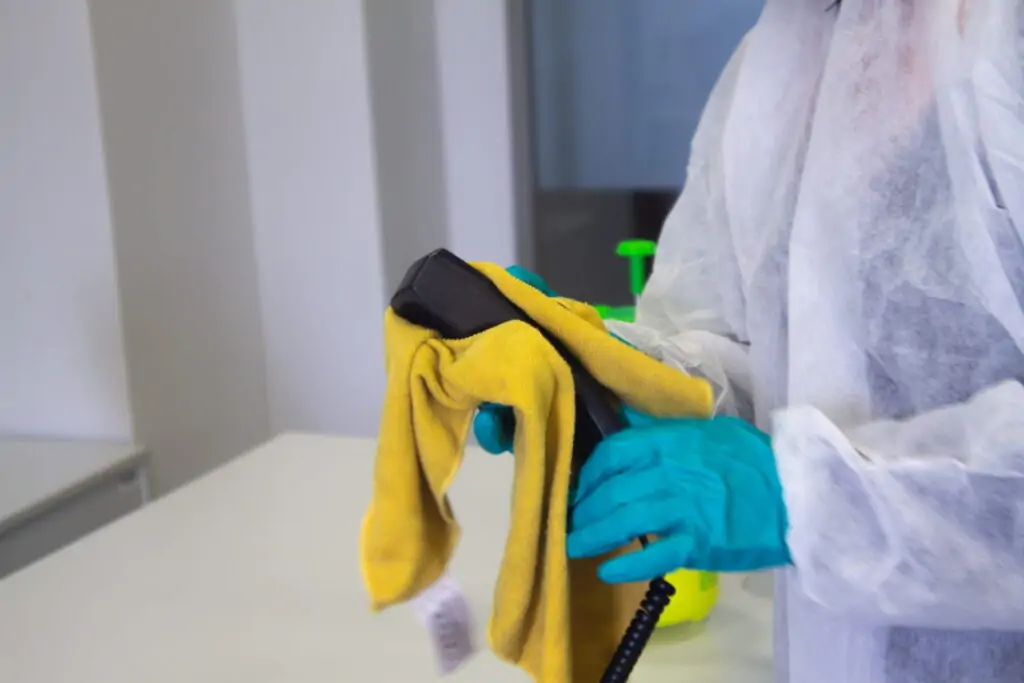 That is how it works
Our process is simple and straightforward:
Contact us: Start by contacting us for a free consultation. We will visit your workplace and discuss your needs and requirements.

Customized Offer: Based on our consultation, we prepare a customized plan and offer that fits your company's budget and schedule.

Cleaning: Once we agree on the plan, our experienced cleaners ensure that your workplace remains clean and inviting.

Quality control: We carry out regular quality checks to ensure that our cleaning meets your expectations.

Satisfaction Guarantee: We pride ourselves on the service we provide and if you are not satisfied we will do everything we can to make it right.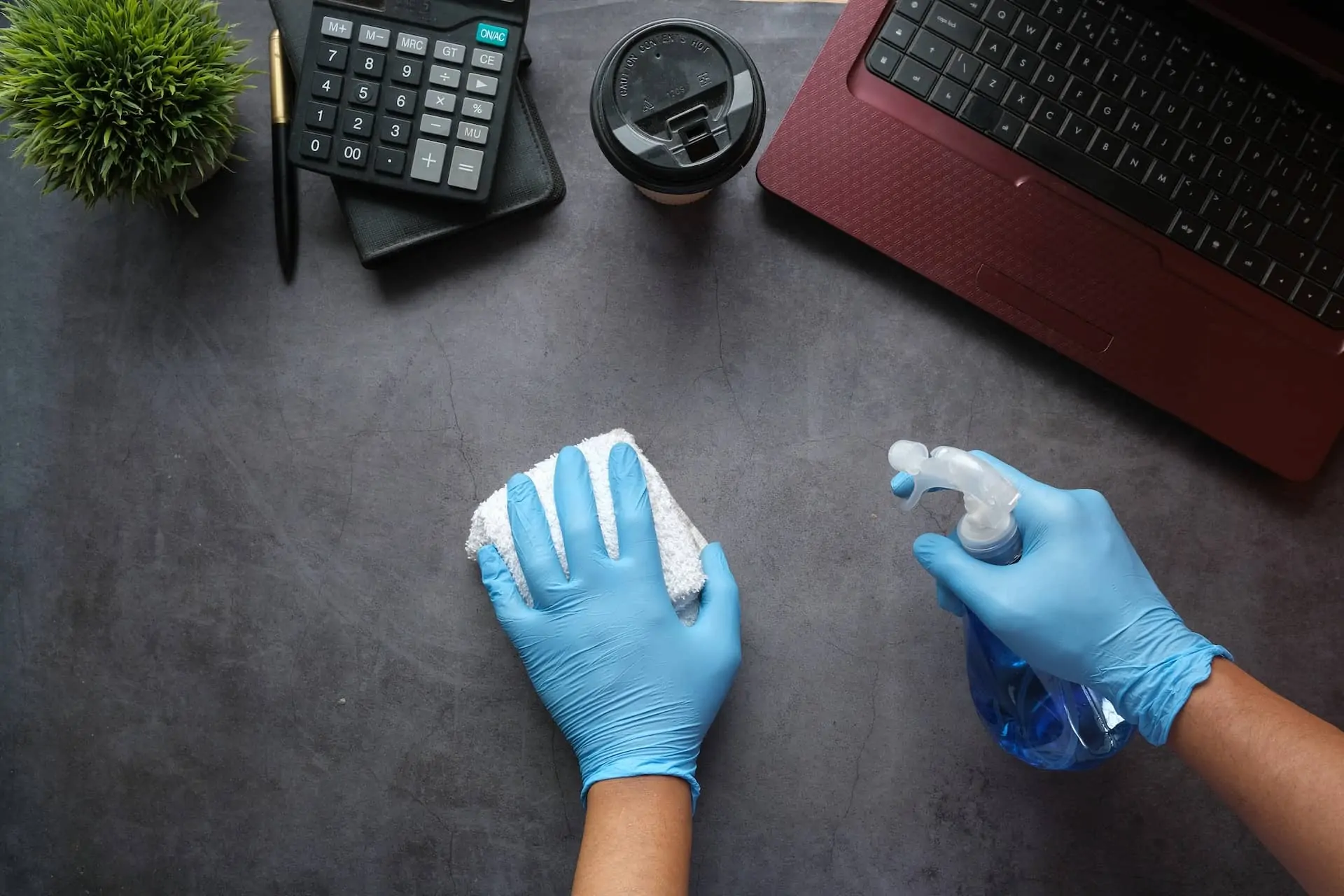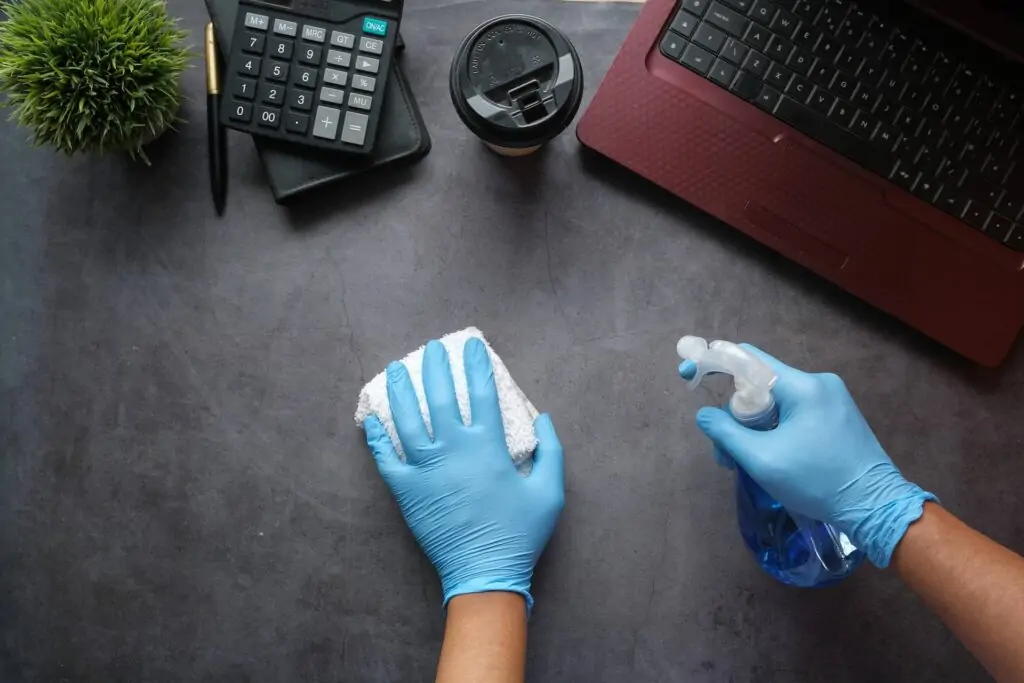 Would you also like to move easily from your rental property and get your entire deposit back?

Fantastic work

A relocation guarantee will be your salvation if you are about to move out of an apartment owned by money-grubbing companies! We were moving out of a only 2 year old (well maintained) flat owned by NEWSEC and were dreading what we would have to pay based on horror stories and trustpilot reviews from there.

Fortunately, we discover Removal Guarantee at the 11th hour, and get them to clear the floor/painting work/main cleaning at short notice. They have done a fantastic job and secured us 0 remarks from the eviction inspector. We are super satisfied and relieved. A clear recommendation from here!

- Nina N.
Get a Clean Start with a Relocation Guarantee
Invest in your working environment by choosing a relocation guarantee for your commercial cleaning in Copenhagen. We are dedicated to providing the highest standard of cleaning services to help you create a healthy and professional work environment. Contact us today to schedule your free consultation and begin the journey toward a cleaner, more productive work environment.
Professional office cleaning in Copenhagen
Maintaining a clean office can be a challenging task, especially when you and your employees are already busy handling your core business. This is where Uftlytningsgaranti comes into the picture as your reliable partner in Copenhagen.
We offer customized office cleaning services that can be customized to your schedule and needs. Whether you need daily cleaning or periodic thorough cleaning tasks, we are here to help you maintain a cleaner and more productive work environment. Contact us for office cleaning as well as commercial cleaning.
Read also about ours moving vision, and how we help tenants with vision assistance.