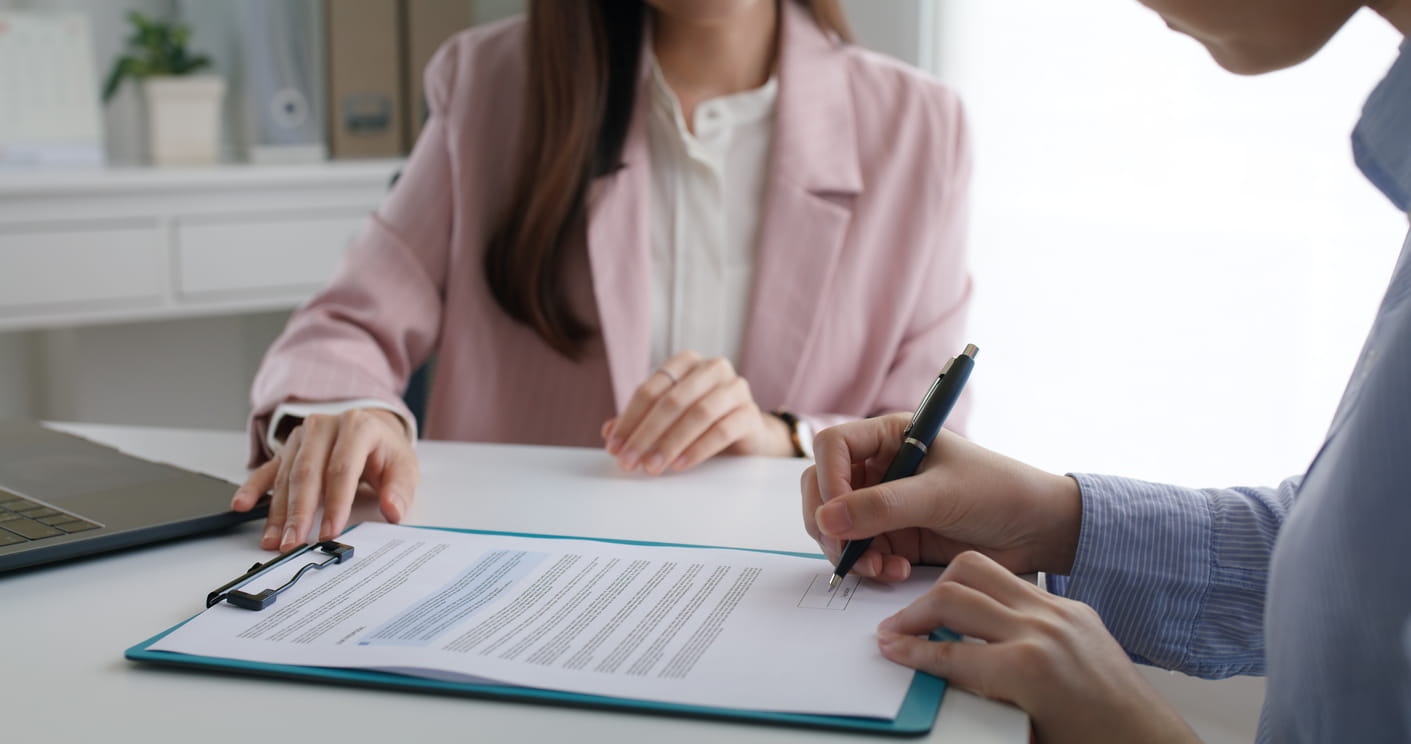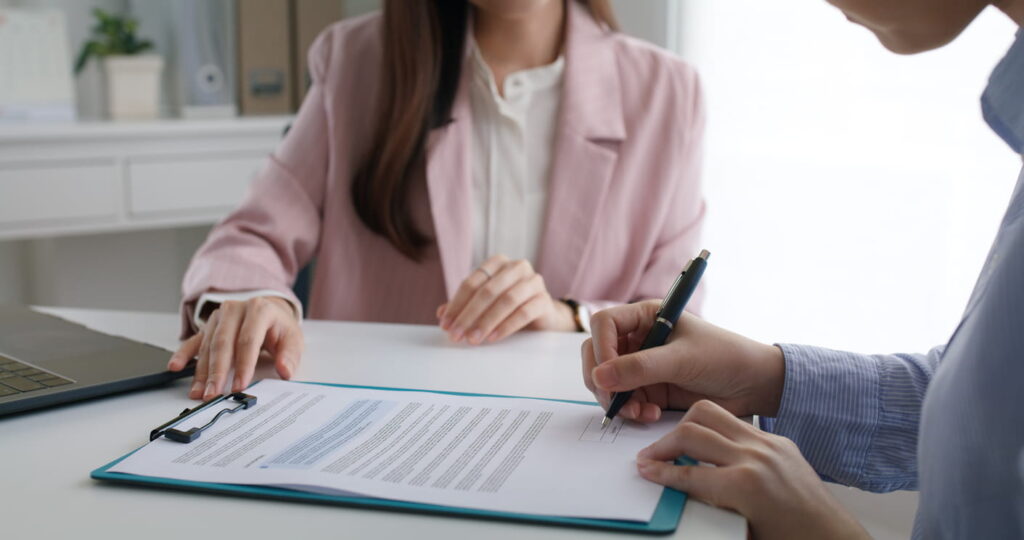 Book our project manager through Vvlytningsgaranti for your move-in or move-out inspection
We help ensure compliance the tenancy law and avoid unnecessary expenses. Price: DKK 500/hour excl. VAT. Our experienced project managers ensure a problem-free inspection process vis-à-vis the landlord.
If necessary, our lawyers and lawyers handle the case further to the Housing Rent Board with affordable package solutions. Your reliable partner for a fair transition.
Evacuation view
When it is time for the move-out inspection, we are ready to go through the property thoroughly. We know all the details that need to be checked and our goal is to make sure you get your full deposit back. We document everything down to the smallest detail and work hard to ensure that nothing escapes our notice.
We will make the whole process easy and safe for you. Our close cooperation with tenants makes us the perfect choice for your eviction vision. We will guide you through the entire process and keep you updated on anything we find along the way. No hidden surprises – just honesty and transparency all the way.
We understand that it can be a challenging time with many things to think about, but let us take care of your moving vision. With our expertise, you get a reliable report that ensures a fair end to your tenancy. Then you can focus on your new housing adventure, while we take care of the practicalities.
If there is a need to take a case to the Rent Board, our lawyers can help at a favorable price. Contact us and hear more.
Moving inspection in connection with moving into or moving out of a private apartment, house or business lease
When you have to move out of a rental property, it is important to remember to have a moving inspection. The moving inspection is a review of the rental property, which must uncover any damage and defects, so that you do not lose your deposit. Contact us on 71749567 and hear more.
Therefore, it is a good idea to be prepared for the move and know what you can expect from your administrator. We help you with all that.
We also have a lawyer associated with you when you choose us repair.
Reviews
⭐⭐⭐⭐⭐
"Moving guarantee repairs your home, so you get your full guarantee deposit back"
– Silas Holst
⭐⭐⭐⭐⭐
"It's been fantastic."
– Joey Moe
⭐⭐⭐⭐⭐
"A relocation guarantee will be your salvation if you are about to move out of an apartment with money-grubbing companies as owners! We were moving out of a only 2 year old (well maintained) flat owned by NEWSEC and were dreading what we would have to pay based on horror stories and trustpilot reviews from there.
Fortunately, we discover Removal Guarantee at the 11th hour, and get them to handle floor/painting/main cleaning at short notice. They have done a fantastic job and secured us 0 remarks from the eviction inspector. We are super satisfied and relieved. A definite recommendation from here!"
- Nina N
Navigate Through Moving Vision With Safety and Knowledge
When the time has come to leave your current home and embark on new adventures, it is essential to understand the process of moving. Here's a guide to help you navigate this important process and achieve a smooth and fair experience.
Understand Moving Inspection Rules: Protect Your Rights as a Tenant
A fundamental key to a successful one relocation is to understand the relocation rules. These rules determine which steps must be taken and when the relocation inspection must take place. It is important to be up to date with the latest regulations as they vary depending on factors such as the lease and type of property.
Use A Moving Vision Template: Organized and Efficient Review
A moving vision template can be your best friend during the process. It helps you organize and document the condition of the home, which is crucial for later repairs and deposit settlement. With a template, you can ensure that all areas of the home are reviewed carefully.
Moving inspections and the Tenancy Act: A Close Connection
The Tenancy Act plays a decisive role in connection with relocation inspections. It defines which requirements the landlord can have for the repair and renovation of the home when moving out. Knowing the provisions of the Tenancy Act can help you avoid unnecessary disputes and achieve a fair settlement of the deposit.
Relocation inspection in Commercial Leases: Special Considerations
Moving inspections in commercial tenancies often differ from residential tenancies. There may be specific requirements and regulations that must be adhered to. It is crucial to understand these differences and ensure that both tenant and landlord are on the same page regarding the expectations of the move.
Moving views in English: Ensuring Comprehension and Clarity
For those who are not familiar with the Danish language, it may be necessary to complete a relocation inspection in English. It is important that both parties understand all aspects of the vision, regardless of language barriers. Having an interpreter present can help ensure clear communication.
The value of a Moving Inspection Report: Documentation of the Condition
A moving inspection report is a crucial part of the process. It documents the condition of the home and any damage or defects. The report forms the basis for later decisions on repairs and deposit settlement. Ensuring that the report is carefully and accurately prepared is essential.
Moving Inspection When Moving Out: A Necessity for All Parties
Moving inspection when moving out is beneficial for both tenant and landlord. This ensures that the home is in the same condition as when you moved in, and helps prevent conflicts and disputes about renovations. It is important to prepare for this view and be ready to collaborate on any necessary improvements.
Keep Control of the Moving Inspection Deadline: Avoid Unexpected Surprises
Knowing and meeting the moving inspection deadline is essential. The Tenancy Act determines a time frame in which the relocation inspection must be held. Being aware of this deadline and planning accordingly can help avoid unnecessary challenges.
Moving inspections in rental properties: Ensuring a fair experience
For those who live in rental housing, moving inspection is an integral part of the relocation process. Having a good understanding of the rules and process can help ensure that you as a tenant are not subjected to unreasonable demands and that you receive your full deposit back.
The price of moving inspection: An investment in safety
While the cost of moving inspection can vary, it is important to remember that it is an investment in safety and fairness. Working with experienced experts like Moving Guarantee can help ensure you get the best possible value out of your move.
Find Moving Inspections on Boligportalen: A Practical Resource
Boligportalen is a practical resource for finding professional and reliable companies that offer moving inspections. Reviewing reviews and choosing an experienced Relocation Guarantee partner can give you peace of mind throughout the process.
Relocation of estates: Special Considerations
When it comes to moving inspection of deceased estates, there may be special considerations and considerations to take into account. Having a clear plan and working with experts can help make this process more structured and less stressful.
Moving inspections in Public Housing: Compliance with the Rules
Public housing often has specific rules and procedures for moving inspections. It is important to be aware of these rules and follow them closely to ensure a smooth eviction process.
Do you know when the moving inspection must be held?
Knowing when the move inspection is to be held is crucial. The Tenancy Act contains provisions on the time of the inspection. Adhering to this time frame is an important part of ensuring a fair and proper eviction hearing.
Warning of Migration: A Fair Warning
Notification of moving inspection is an important part of the process. The Tenancy Act usually requires some advance notice before the inspection takes place. Adhering to this notice period is a key part of compliance.
Relocation guarantee: Your partner in the relocation inspection process
Relocation guarantee is your reliable partner in the entire relocation inspection process. With their expertise and experience in tenancy law and tenancy rights, you can be sure of a fair and hassle-free experience at your next moving inspection.
Partial conclusion: Knowledge is Your Best Friend
Understanding the rules and process surrounding moving inspections is essential to a successful move. Whether you live in a rental property, commercial tenancy, public housing or work with estates, knowing the rules is key to protecting your rights and achieving a fair deposit settlement. With the help of experts such as Evvlytningsgaranti, you can navigate through the process with confidence and security.
Choose a comfortable solution: Choose our project manager for your Moving Inspection
Are you about to sign a lease for a private apartment? Make sure you take the right step towards a hassle-free move in by choosing a moving inspection. Relocation guarantee has a valuable offer that ensures that you avoid ending up in an apartment with hidden challenges or major renovation needs. Through a thorough and professional moving inspection, you can avoid potential pitfalls and save both time and money.
Maximize Your Value - Protect Your Budget
With our moving inspection experience, you avoid unpleasant surprises. No one wants to move into an apartment that requires expensive renovations or has health and safety risks. Our careful inspection and detailed report gives you a clear overview of the apartment's condition. This strengthens your negotiating positions, as you can argue for a lower rent or a reduced deposit if renovation is needed.
Understand Your Rights - Make Your Claim Valid
A move-in inspection not only helps you understand the condition of the apartment, but also your rights as a tenant. By having all the facts on the table, you can ensure that the landlord takes responsibility for any necessary repairs before moving in. Our experienced experts identify signs of renovation needs and deficiencies and carefully document them in our report, which serves as your powerful negotiation tool.
From private to business – Our expertise applies everywhere
Whether it's a private apartment or a commercial lease, Uftlytningsgaranti has the expertise to help you navigate the moving inspection process. We are expanding our services both within and outside of Copenhagen, so you can trust that your apartment or office space will receive the attention it deserves.
The Perfect Checklist - Thorough Inspection for Your Safety
With our comprehensive checklist, we perform an in-depth review of the apartment's condition. From peeling paint and loose floorboards to potential mold problems, we leave no stone unturned. We ensure appliances are in working order and check windows and doors for tightness and energy efficiency.
Control Your Lease Agreement – Demand Renovation or Compensation
Our move inspection report clearly highlights all necessary renovations and repairs that are required. You can use this report as a strong argument when negotiating with the landlord. If the landlord does not deliver the necessary renovations as promised, you have the documentation in hand to seek compensation or have the renovations carried out.
Experience and Precision – Your Insurance Against Surprises
In a busy world where schedules and budgets are important, choosing a reliable partner as a Relocation Guarantee is crucial. Our experience and accurate reports help to create clarity and security in an otherwise unpredictable moving process.
Let Us Guide You - Create the Perfect Start
The relocation guarantee stands by your side from the moment you consider moving into a new apartment. Our moving inspection ensures that you make informed decisions and avoid unpleasant surprises. Choose us as your reliable partner to create the perfect start to your new housing experience.
CHECK FOR MOLD AND ENVIRONMENTAL HAZARDS
Mold and other environmental hazards can pose a major health risk to the people who live in the apartment. A moving inspection made by Uftlytningsgaranti will provide clarity on whether there is mold in the bathroom, in the kitchen or elsewhere in the apartment, it can be a sign of many things such as poor ventilation to leaks in pipes and other things behind walls. If there are significant signs of mold in your apartment, refuse to move in until the renovation is completed. Even if you clean the mold, it will likely come back unless the underlying problem is addressed. If the landlord refuses a renovation, then you should probably look for another place to live, or alternatively you can try to negotiate a lower rent or a lower deposit - Evvlytningsgaranti will gladly provide a non-binding offer for renovation, it is easier to hand over to the landlord to get him to approve and start renovations.
OTHER THINGS TO LOOK FOR DURING A MOVEMENT INSPECTION
In our thorough moving inspection, we see the home in the big picture, therefore we make sure that stairs and corridors are in good condition and lifts are serviced, well-maintained and, most importantly, safe. Make sure the roof is not leaking and that there are no loose or broken tiles. Make sure the floor is not crooked or soft, and cracks in the foundation. Ensure that paint and wallpaper are in good condition and that doors/windows are not leaking. Check the water meter for signs of tampering. A moving inspection will give you an insight into small and bigger problems, you can ask your landlord to inspect and fix them. As a private person, this gives a good sense of security, it is needed when we talk about the price of rent in Copenhagen.
Renovation of the apartment
Remember that a move-out inspection is also beneficial if you are moving out of an apartment and want to get your deposit refunded, a move-out inspection is your proof of the condition you leave the apartment in. If you have to carry out renovations in your private apartment, in order to get your deposit repaid, then a more thorough moving inspection of the private apartment is necessary. During a move-in inspection, we will check, among other things, the apartment's electrical system, plumbing system, doors/windows as well as paint and floors. If there are some of the basic things that stand for renovation, we provide a non-binding offer that complies with all building regulations and housing associations' strict requirements.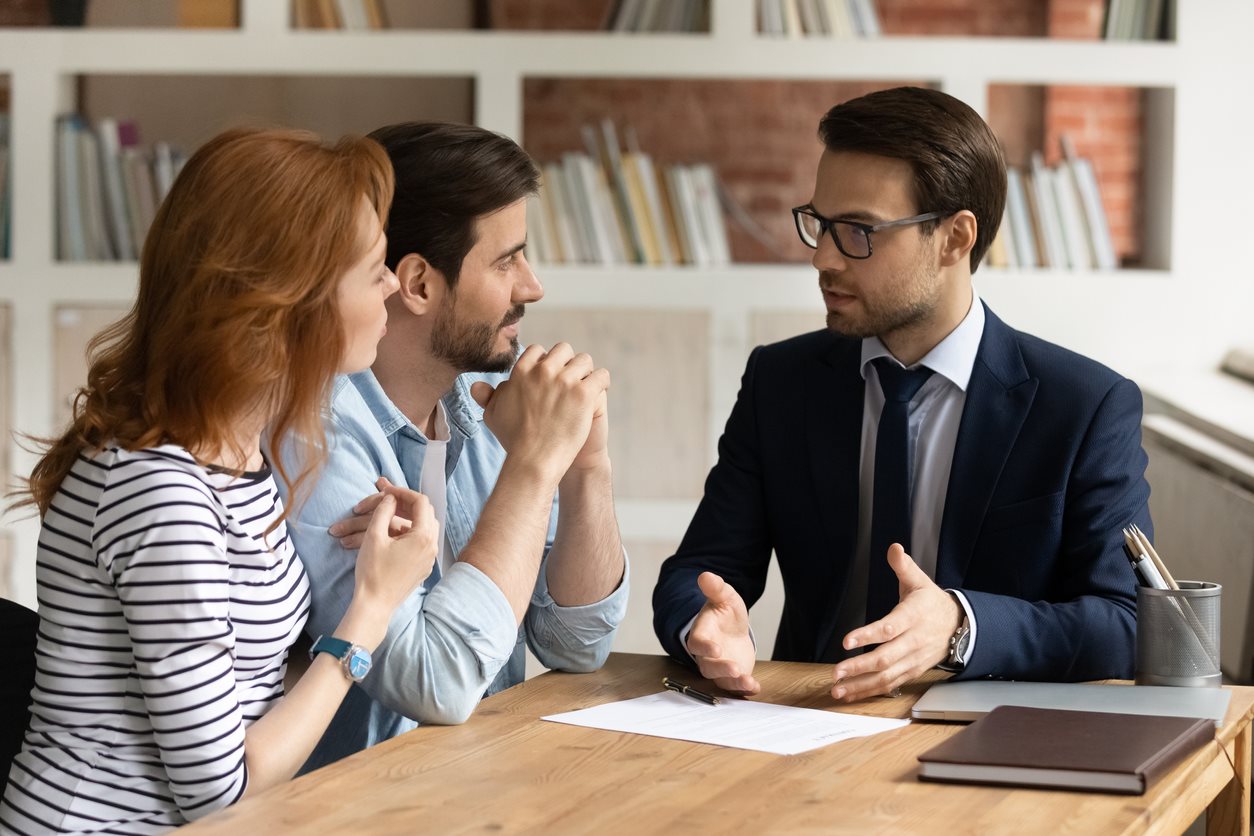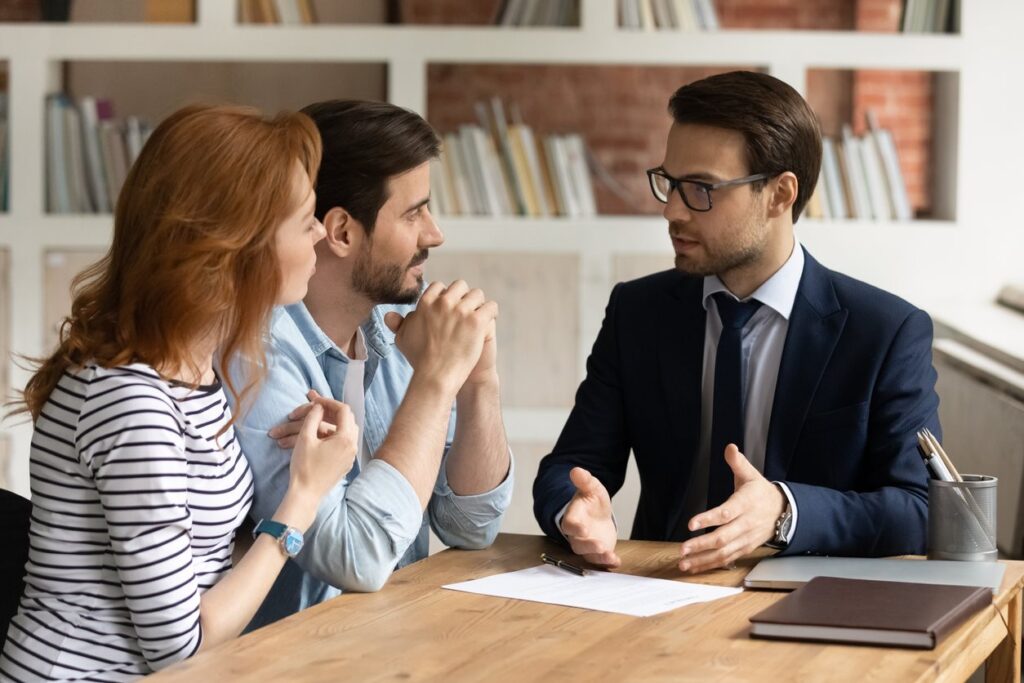 REPLACEMENT UPON MOVE-OUT
Refurbishment and repairs when moving out of the tenancy with Udflytningsgaranti ApS makes it easy, cheap and convenient to move out of your tenancy. 
Would you like to move out of your rental property easily and without problems and get your entire deposit back? Full renovation upon moving out of rental housing, tenancies and apartments, is exactly what we as a company specialize in. 
The landlord often takes the entire deposit and sends a bill in addition to keeping the deposit.
Go around the landlord and get rid of a cheaper bill overall for repairs, floor sanding, painting work, cleaning and relocation. We have the most competitive prices when it comes to deposit guarantees and repairs.
You can choose to pay 50% of the bill with your deposit, so you pay 50% in advance. Contact Uvytningsgaranti here and wait to pay the remaining 50% of the bill when you have the deposit in your account.
Get 5% – 10% discount on the moving home and the new home, if both homes are to be renovated. Contact us and hear more. 
Our lawyer specializing in tenancy law is associated with any renovation case, so that you are guaranteed legal assistance vis-à-vis the landlord through the Evvlytningsgaranti.
WHAT SHOULD I DO IF YOU ARE GOING TO DO THE MOVEMENT FOR ME WHEN IT HAS HAPPENED REPAIRED?
If it is the case that Uftlytningsgaranti must carry out the moving inspection for you, you simply need to send us a power of attorney by email or fill in the form that your landlord has if someone other than the tenant is to carry out the moving inspection. We are always ready to renovate and refurbish when you have to move out.
HEIMSTADEN DEPARTURE PRICE
Hear more about prices when moving out of your apartment rented out by Heimstaden.
AN EMAIL GIVING AUTHORITY COULD READ AS FOLLOWS:
I Anders Anders Cpr. no. 120887-xxxx hereby gives Uftlytningsgaranti Cvr: 41694947 power of attorney and full consent to take the moving inspection for me on the notified date D 1/12 2022 at 10.30
If the landlord has a standard power of attorney that must be used, this is the one that must be sent instead of a written email. The following link to the various landlords can be found below:
HOMETOWN:
DEA:
It is often good to check whether the landlord has a contract and or a power of attorney if others are to inspect the renovations before you move out.
WHAT IS A MOVE VIEW?
A move-in inspection is a review of the rental property to uncover any damage and defects. The move-in inspection is typically carried out by a so-called move-out inspector appointed by the landlord. The inspector goes through the home thoroughly and notes any damages and defects.
The moving inspection is not an actual repair of the home, but rather a review of the home's condition. It is therefore not necessary to carry out major repairs before the moving inspection takes place.
Relocation guarantee is all you need to be sure of a well-executed relocation inspection.
WHEN DOES THE MOVE-IN VIEWING TAKE PLACE?
The move-in inspection usually takes place during the last few weeks before you leave the home. It is a good idea to contact the landlord or the eviction inspector and arrange a time for the removal inspection well in advance. That way, you can be sure that there is plenty of time to go through the home thoroughly.
WHAT SHOULD I REMEMBER AT THE MOVEMENT VIEW?
There are a number of things you should remember when you need a moving inspection. First, it's a good idea to be prepared for the moving vision to take some time. The inspector must go through the entire home, so it is a good idea to have plenty of time.
But if you choose us, we will do the cutting for you.
RESTORE TO NORMAL DETAILS WHEN MOVED OUT
If you are looking for a company to make your normal repair, refurbishing or refreshing your home, then you should consider moving out guarantee. We offer painting work and renovation of homes, tenancies and other homes in Copenhagen and on Zealand.
We specialize in renovation, floor sanding and cleaning, and offer our services in all types of homes. Regardless of whether you are moving in, moving out, or want to refurbish your current home, we can help you. We also offer the removal of household goods, and drive throughout Denmark.
Hear more about interior painting with relocation guarantee.
With over 150 perfect reviews on Trustpilot, we are one of the most recognized renovation and painting companies in Copenhagen, Amager, Frederiksberg and North Zealand. Contact us for a free and non-binding offer via our contact form or on +45 7174 9567 or info@udflytningsgaranti.dk.
GET A SHINY NEW FLOOR WITH OUR FLOOR SANDING IN COPENHAGEN
Call us at 7174 9567 to receive a free and personal offer.
Are you nervous not to get your deposit back when moving out of your rental property due to worn floors? Don't worry - Move-out guarantee ensures professional floor sanding and helps you hand over a nice tenancy that your landlord will approve.
WAIT TO PAY 50% OF THE BILL
You can wait to pay 50% of the amount until you have received your deposit back from the landlord. Our work is covered by our guarantee on the renovation of rental properties and we price match and are the cheapest on the market. It's a Win Win situation.
We perform floor sanding and refurbish your rental, and you get your entire deposit back. pay us only when you have the deposit in your account.
Get a 5-10% discount on both your moving home and the new home, if both must be renovated. Contact us to hear more.
REFRESH YOUR CURRENT FLOORS
We also help refresh the floors in your current home.
We know exactly which varnish, lye or sanding your floor needs to pass a moving inspection.
Typos are reserved.