OFFICE MOVEMENT FOR BUSINESS
Moving an office can be a stressful and time-consuming task. There are many things to take into account and it is important that you get the right team to help you. To make it easier for you to organize your office move, you are welcome to call Uftlytningsgaranti.
Our target group is all types of companies
We are a company that offers professional office relocations for business customers. Our team of experienced movers ensures a fast and efficient move relocation, so that your business can get back up and running quickly in the new location. We have extensive experience in moving everything from small office premises to large companies with many employees and large amounts of equipment.
In addition to office relocations for business customers, Udflytningsgaranti also offers renovation tasks such as floor sanding and all kinds of painting jobs. Our skilled painters and floor sanders ensure that your office looks inviting and well-maintained after the move, regardless of whether it concerns the premises you are moving from or to. We also offer tailor-made painting jobs if your company has special wishes for colors or other forms of branding of your premises, so call us for a good conversation about how we can make your office move as smooth as possible.
We are known for our high quality and reliability and we always go the extra mile to ensure our customers are satisfied with our work. Our competitive prices make us the obvious choice for business customers looking for a professional partner for their office relocation.
If you want to get an offer from Uftlytningsgaranti, you are welcome to contact us on our website or by telephone 71749567. We look forward to helping you with your office move.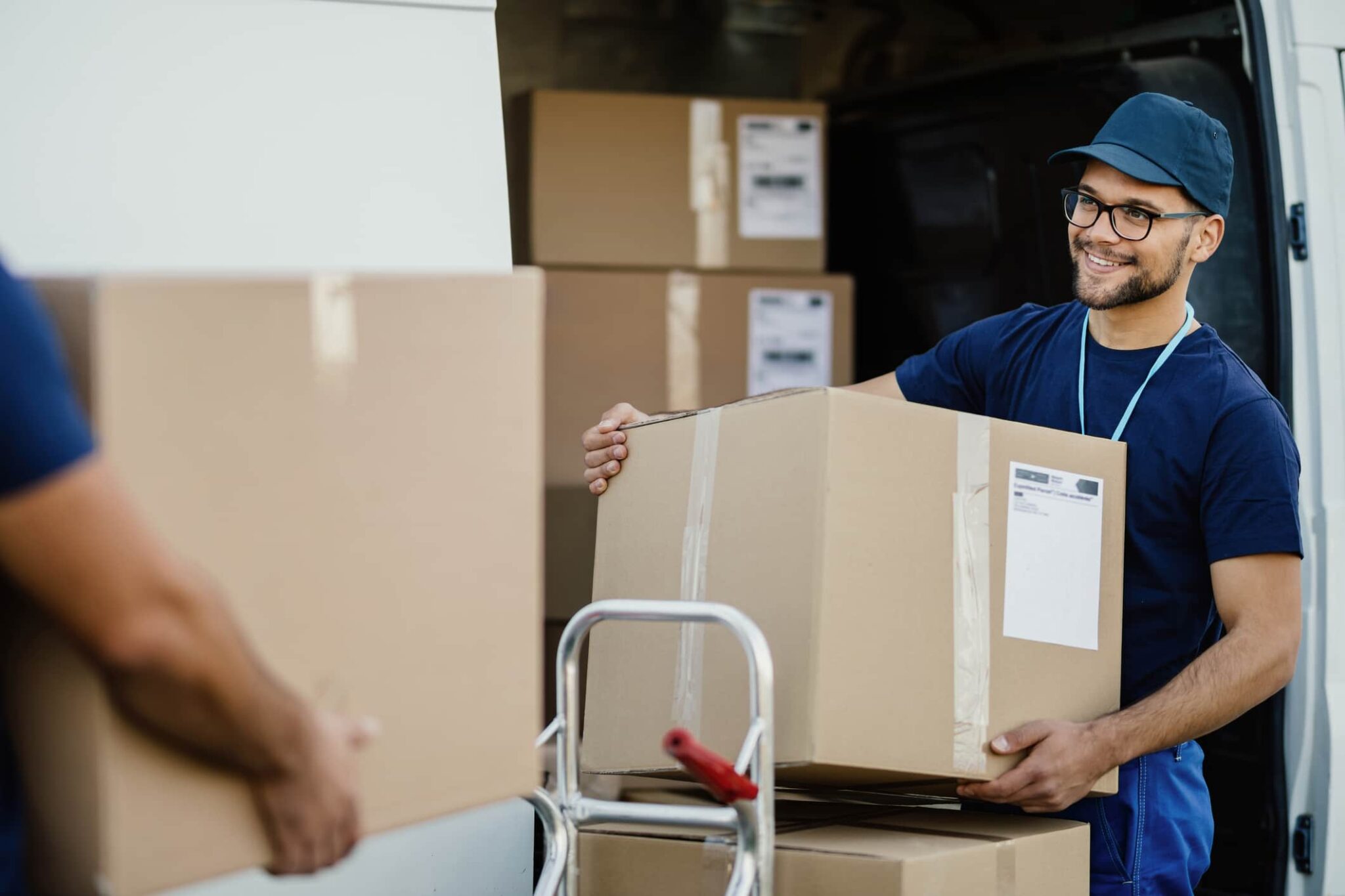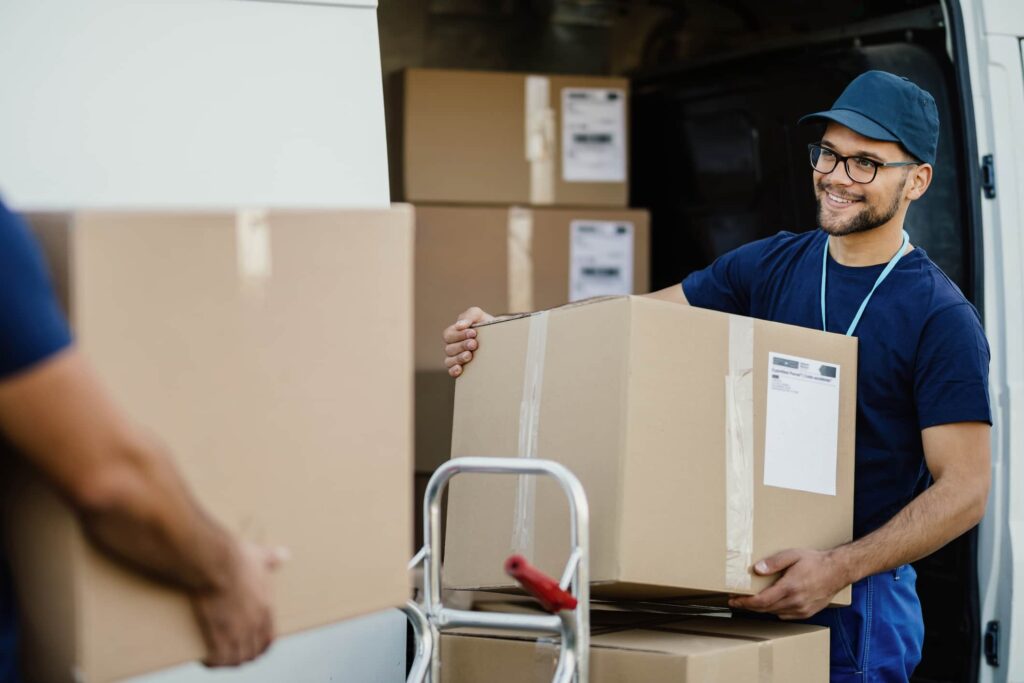 Floor sanding for business customers
Relocation guarantee offered professionally floor sanding and floor treatment for business customers. Our skilled floor sanders have many years of experience in sanding and treating wooden floors so that they appear inviting and well-maintained. Remember that you only get one chance when it comes to first impressions, so let your customers have the best experience when they visit your business. The same applies to your employees, bright and pleasant working environments increase well-being and thus productivity. So increase the well-being of your employees and colleagues by making the work areas delicious and inviting.
Floor sanding is an effective way to remove scratches and other damage to the wooden floor, so that it becomes shiny and beautiful again. It can also remove old paint and varnish if the floor needs to be painted or varnished in a new colour. After the floor has been sanded, you can choose from our many types of floor treatment, but the treatments we most often offer are varnish or oil, which protects the wood and gives it a beautiful shine.
At Udflytningsgaranti, we offer many different types of floor treatments, but what they all have in common is that they provide a comfortable, natural and durable surface. Then finally get in touch for a conversation about what we can offer your wooden floors. Regardless of which floor treatment you choose, we make sure to carry out the work with great care and professionalism. We will do everything to ensure that your floor looks perfect after the treatment.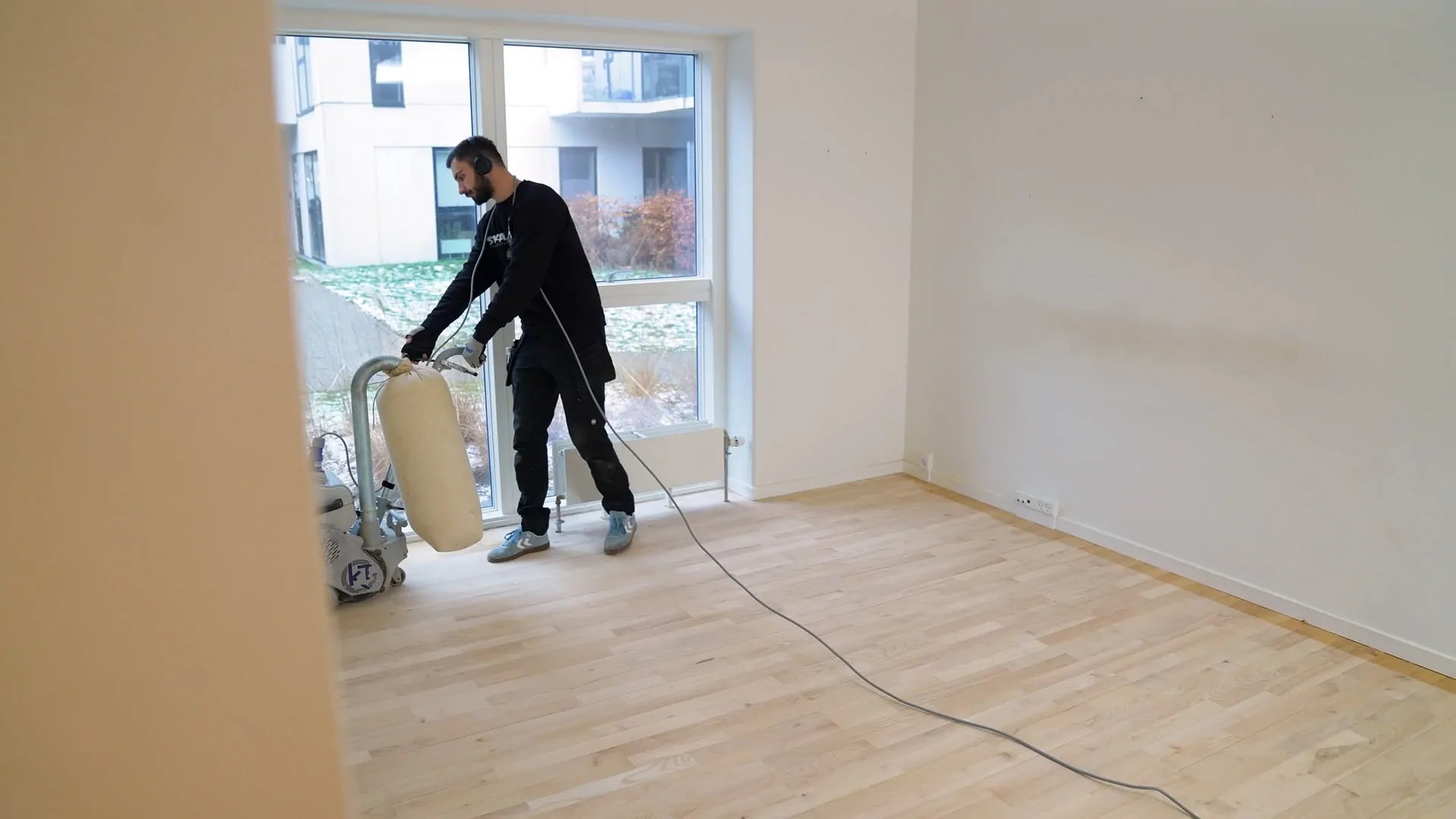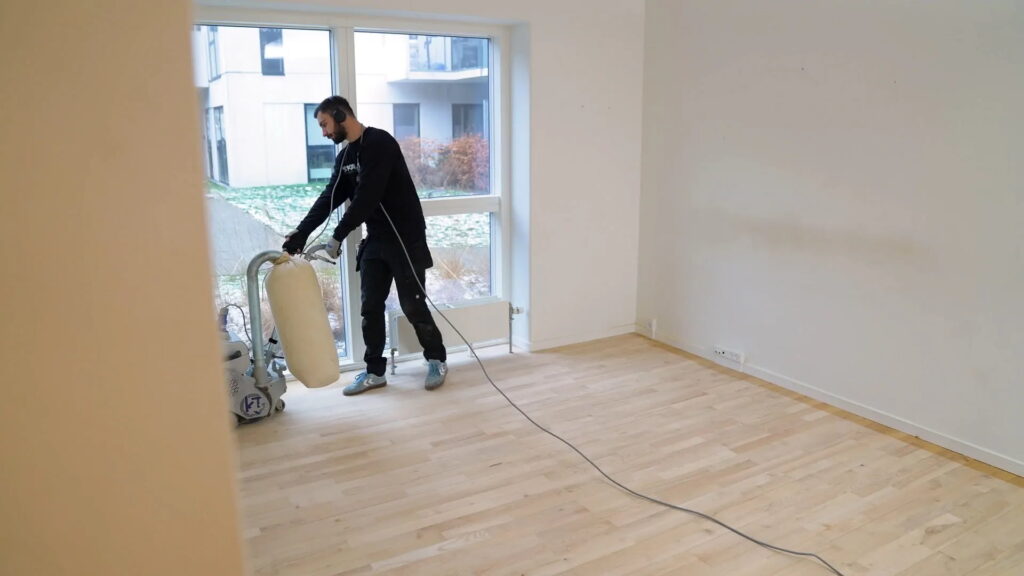 Would you also like to move easily from your rental property and get your entire deposit back?

Fantastic work

"Udflytningsgaranti vil være din redning, hvis du står til at flytte ud af en lejlighed med pengegriske virksomheder som ejer! Vi skulle flytte ud af en kun 2 år gammel (velholdt) lejlighed ejet af NEWSEC, og havde gruet for hvad vi skulle betale på baggrund af forfærdelige historier og trustpilot-anmeldelser derfra.

Heldigvis opdager vi Udflytningsgaranti i 11. time, og får dem til at klare gulv/malearbejde/hovedrengøring med kort varsel. De har gjort et fantastisk stykke arbejde, og sikrede os 0 bemærkninger af fraflytningssynsmanden. Vi er super tilfredse og lettede. En klar anbefaling herfra!"

- Nina N.
Professional relocation planners with many thousands of relocations in their luggage
We have a team of skilled moving planners that we put at your disposal, as we know how important your working time is - so we make a virtue of having the move planned to perfection before we start. When you contact us, we want to know what type of office furniture you have that needs to be moved, preferably based on floor plans of the premises you are moving from as well as, as we can take a large part of the stress out of your world, knowing that we safety how you want it to look when we have driven and packed the last moving materials down and taken with us. 
Business relocation for all types of businesses and companies
There are no moves we can't handle, and our special moving vans are of course insured, but also specially designed to be able to move everything from complex IT equipment to the coffee machine in the canteen. What we win many of our customers over is our reliability, we are your close business partner from start to finish, we have helped many companies from A to B and we would very much like to be your business partner who helps speed up your success and development. Our goal is to help companies move and refurbish their office space so they can focus on their core business. Let us take care of all the practical work, so you can simply ask your employees to come to the new address.
Headquarters in Herlev
We are headquartered in Herlev, but offer Business relocations for companies throughout Copenhagen, including Amager, Frederiksberg, Gentofte and, of course, Commercial relocation Greater Copenhagen and Office relocation Zealand. If you are facing an office move abroad, do not hesitate to get in touch. We are familiar with the many different laws and regulations regarding moving within and outside the EU. We would like to be your perfect partner when it comes to office relocation for your business, regardless of whether you are moving a few streets or several thousand kilometers. 
The good customer experience
At Udflytningsgaranti, we are committed to ensuring that our customers get the best customer experience when it comes to office relocation. We have extensive experience in moving office premises for business customers, and we always ensure a fast, efficient and professional move, so that our customers can get back to work quickly in the new location.
We have a team of experienced movers who know how to handle everything from small furniture and fixtures to large quantities of equipment and documents. We make sure to pack everything securely so that it is not damaged during the move, and we deliver everything to the new location so that it is ready for use at the promised time.
We offer a total service that also includes renovation and repair of office environment, so we are your ace up your sleeve as we can help with everything from minor repairs and refreshing the paint, to larger painting jobs and floor sanding as well as construction of fixtures. 
Let us join you on your business journey, we offer a service you will be very pleased with. Call today for a no-obligation consultation.