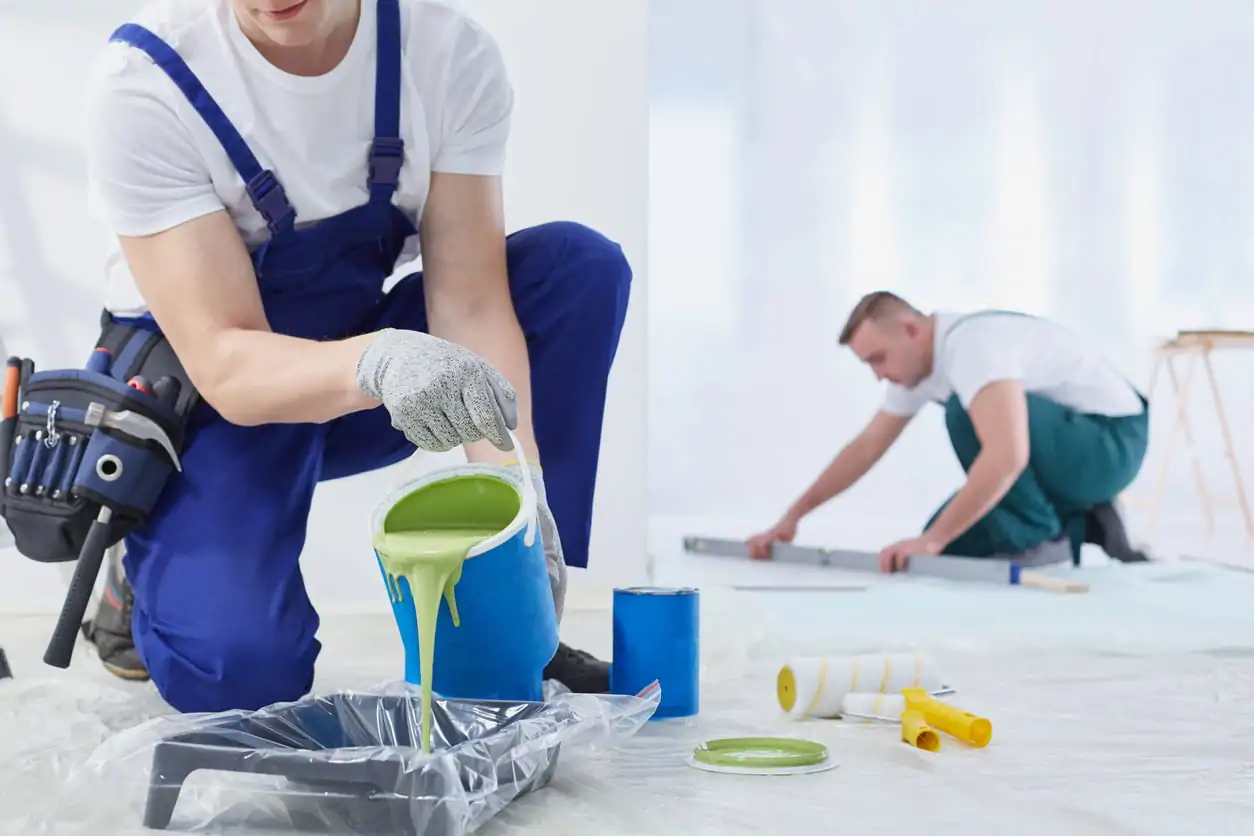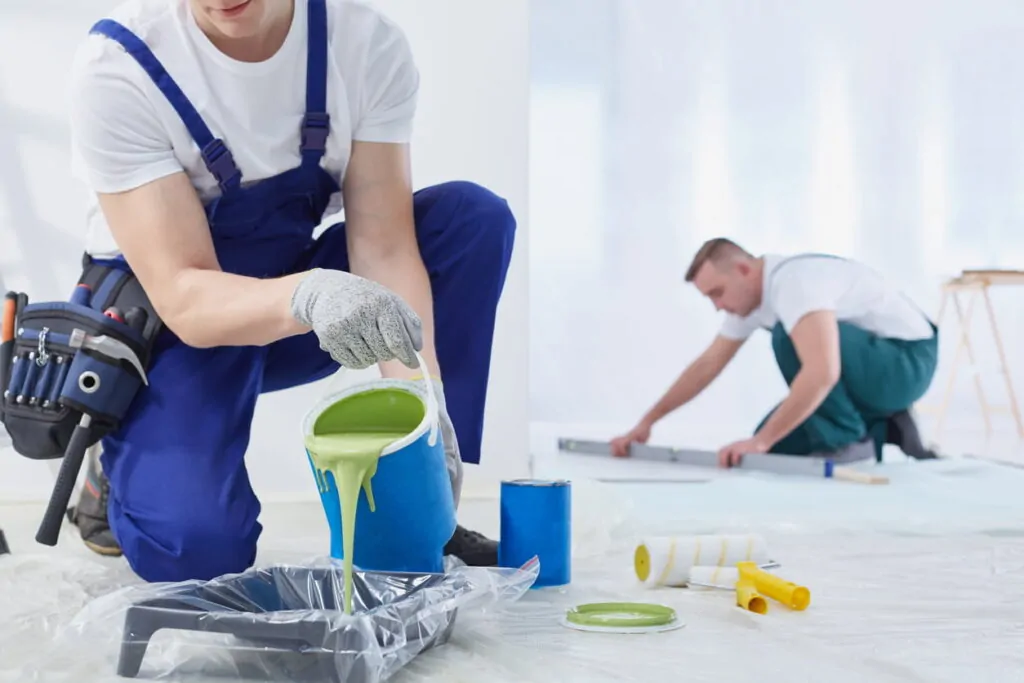 Renovating and remodeling your house can be a big and overwhelming task, especially if you have no experience with it. But fortunately, there is plenty of inspiration to be found when it comes to home renovation. Relocation guarantee is your experienced business partner who helps you make your dream of a new and improved home a reality.
When it comes to home renovations, it's important to start by researching what your home needs. Maybe only minor repairs need to be done, or maybe a major renovation is required. No matter what, the Moving Guarantee can help you get the best out of your renovation.
We help with floor sanding, painting work and cleaning.
Repairs upon moving out
Do you also need to renovate an apartment?
Get 5% – 10% discount on the moving home and the new home, if both homes are to be renovated. Contact us and hear more.
Our lawyer specializing in tenancy law is associated with any renovation case, so that you are guaranteed legal assistance vis-à-vis the landlord through the Evvlytningsgaranti.
What is popular in renovation?
Renovating your home can be a large and often overwhelming task, but it can also be an opportunity to renew and improve your home, both in terms of aesthetics and function. Moving Guarantee is experienced in helping to carry out your home renovation from start to finish.
A popular form of renovation is the extension of a detached house. It allows you to add extra space to your home without having to move to a bigger place. It can be anything from an extra room to an office or a children's room. Relocation guarantee can help you plan and implement your extension, so that you can get the extra space you dream of.
A home renovation can include many different things, from minor repairs and updates to major remodeling. Regardless of whether it's a minor renovation of the bathroom or a complete renovation of the entire home, Uftlytningsgaranti can help make your home the home you've always dreamed of.

Floor sanding
Floor sanding is a popular form of renovation, as it can give your old wooden floors new life. Relocation Guarantee has experienced floor sanders who can remove the top layers of your wood floor so it can get a new finish and look like new again. It can also be a good way to increase the value of your home if you are considering selling.
Cleaning
Cleaning is another important part of home renovation. Relocation guarantee offers professional cleaning during renovation.

Painting work
Another of our specialties is painting. We know that fresh paint for your premises can do wonders. It can give the rooms new energy and make them more inviting. We have many years of experience in painting both indoors and outdoors, so we can help you find the right color and finish for your particular house. Of course, we make sure to prepare the surface properly so that the paint will last for many years to come.
Subject to typing errors.