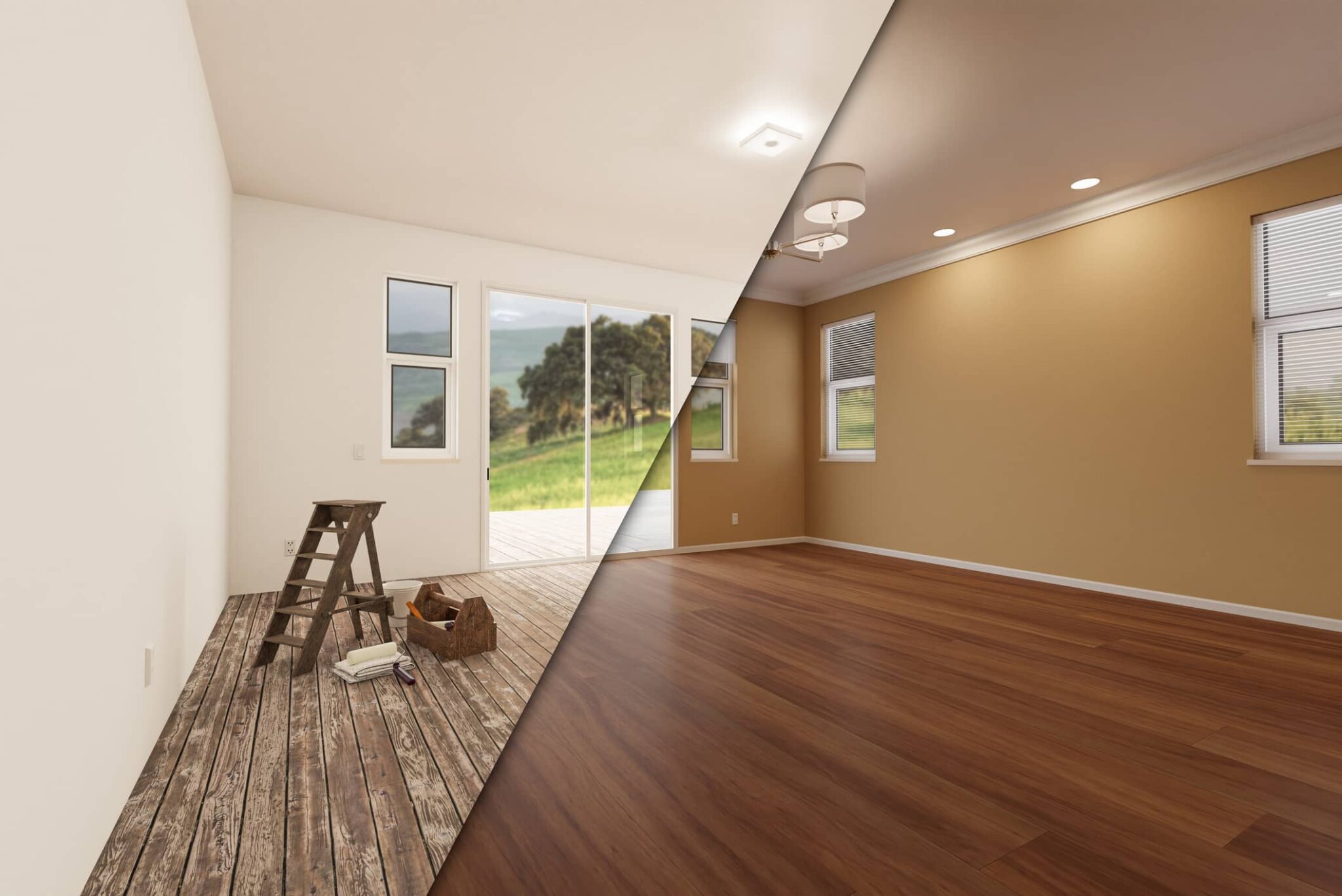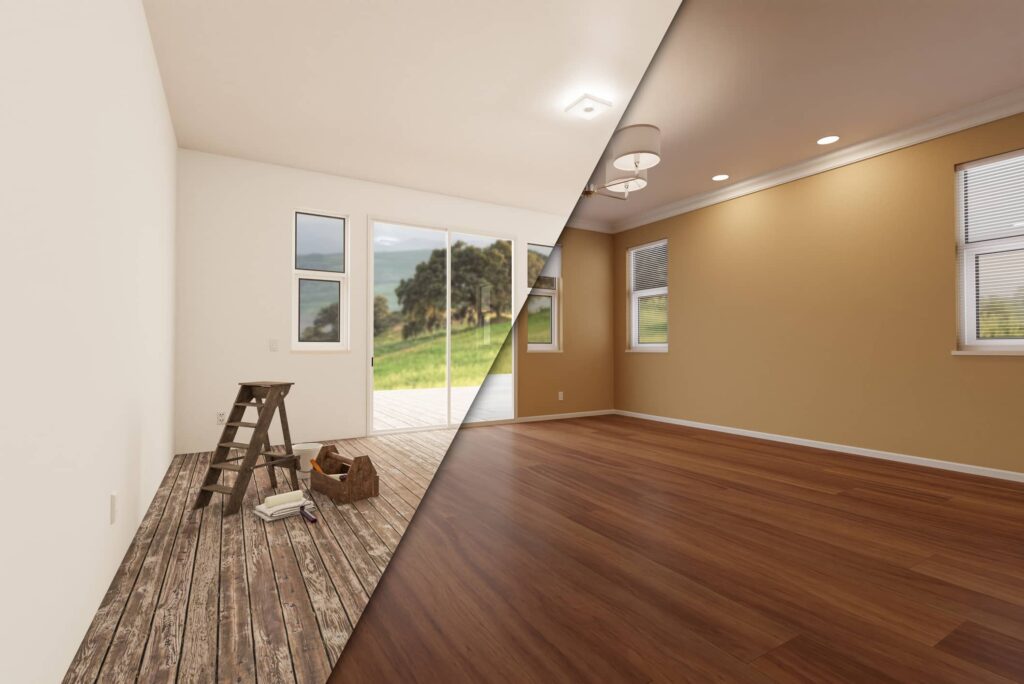 Get help with floor sanding when moving in or moving out
Floors are one of the most striking surfaces in a room, and they are essential to creating a stylish and functional home. However, over time the floors become worn and can lose their shine and appearance. It is here that floor sanding comes into the picture.
Floor sanding is a process where the top layer of a wooden floor is sanded away to remove scratches, stains and other signs of wear. It leaves the floor smooth and even and can also help increase the life of the floor. At Udflytningsgaranti, we can help you transform your wooden floor from dull and boring to shiny and beautiful.
Before the floor sanding
Before starting the floor sanding process, it is important to take some precautions to protect your home. Floor sanding can be a dusty process, so it's important to take some steps to protect your home from dust and dirt.
We always recommend removing all furniture from the room before starting work. If you don't have another place to store your furniture, consider covering it with plastic to protect it from dust and dirt. It's also a good idea to cover doorways and windows with plastic to prevent the dust from spreading to other parts of your home.
During floor sanding
Floor sanding is a process that requires precision and expertise to get the best result. Our professional floor sanders at Udflytningsgaranti will ensure that your wooden floor is sanded evenly and smoothly. We will also make sure to remove all dust and dirt from the floor before we start applying varnish or oil.
After the floor sanding
After the floor sanding is complete, your floor will be smooth and even again. It will also have a beautiful and natural color that will make your home more attractive and stylish. But the process is not over yet. Now the floor must have a finishing treatment so that it can be protected against wear and scratches.
We always recommend applying a varnish or oil to your wooden floor after sanding the floor. This will give your floor a protective surface and make it more resistant to scratches and stains. It will also help to extend the life of the floor and ensure that it remains beautiful and shiny for many years to come.
Relocation guarantee floor sanding service
At Udflytningsgaranti, we specialize in floor sanding and finishing of wooden floors. Our professional team is ready to help repair.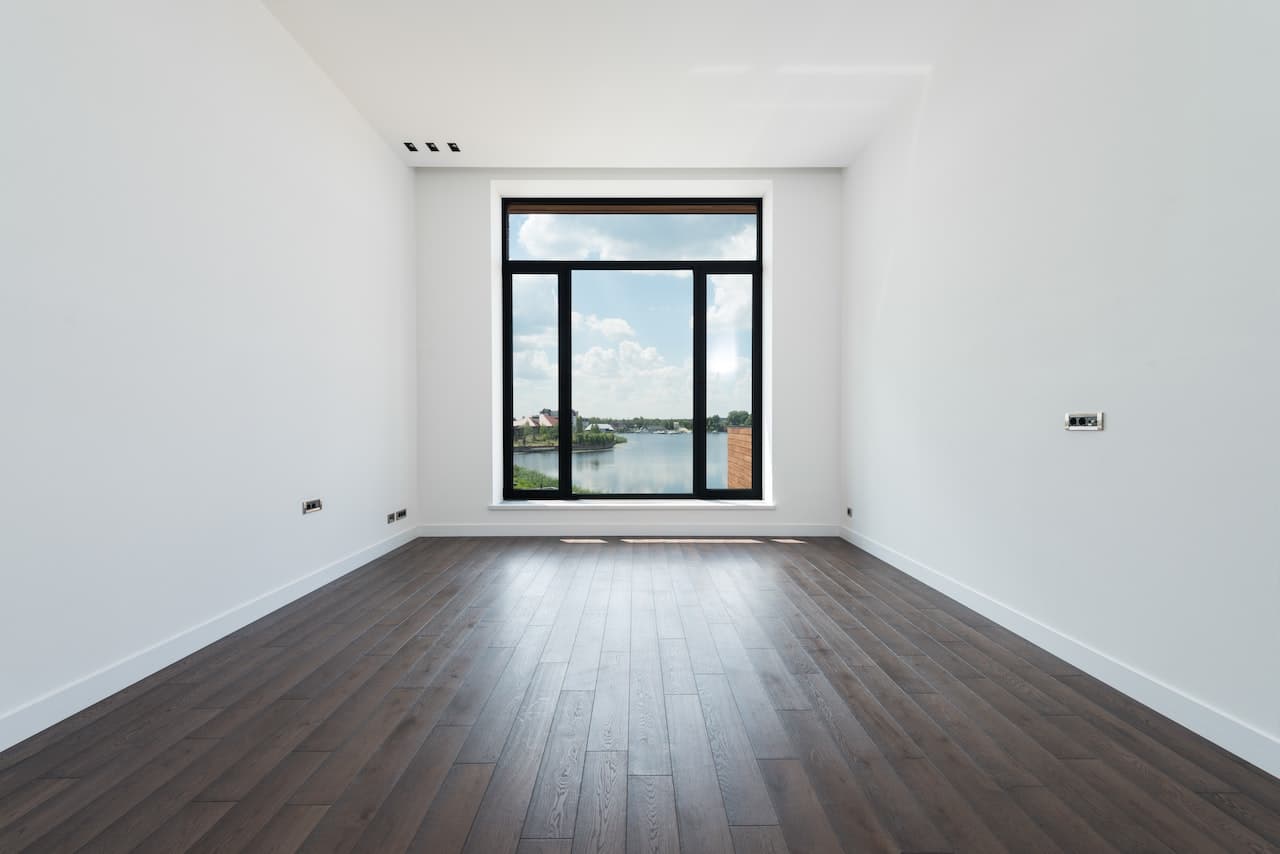 Refurbishment and repairs when moving out of the tenancy
Go around the landlord and get rid of a cheaper bill overall for repair work. We have the most competitive prices when it comes to deposit guarantees and repairs. You can choose to pay 50% of the bill with your deposit, so you pay 50% in advance. Contact Uvytningsgaranti here and wait to pay the remaining 50% of the bill when you have the deposit in your account.

Get 5% – 10% discount on the moving home and the new home, if both homes are to be renovated. Contact us and hear more about renovation upon moving out.
Our lawyer with specialization in tenancy law is associated with any repair case, so you are guaranteed legal assistance against the landlord through relocation guarantee.
We also help with move-out cleaning and answers to questions about the tenancy law in case of eviction, if you choose us for renovation, floor planing or painting work.
Contact us and hear more about renovating a house - and receive an offer for various tasks.